Experience Hult in Sao Paulo
São Paulo
Brasil @ (BR)
Tel 2019-03-16
Categoria Eventos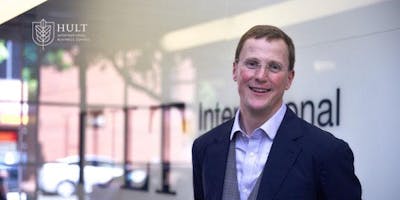 At Hult, you'll learn through experience. That's why we bring our Experience Hult events to cities around the world – so you can get a feel for what it's like to be a Hult student without leaving your home country.You will also gain application tips from our Directors of Enrollment as well as learn about opportunities for scholarships & financial aid. Further, you will hear from one of our local alumni who will share with you their journey and helpful advice. Following the presentations, we invite you to a networking reception where you will mingle with other attendees over food and drinks.These events are the next best thing to a campus visit – we really hope you can join us to know Hult better.Programs available: Part-Time Executive MBAGlobal One-Year MBAMasters in International BusinessMasters in International MarketingMasters in FinanceMasters in Business AnalyticsMasters in Disruptive InnovationBachelor of Business Administration About the Masters Class: Slow Profits or Sudden Death: Business in the Age of Platforms.  Airbnb, Amazon, and Apple (and those are only the A's.




) are dominating the global hotel, retail, and personalcomputing industries. What do they share? A platform business model that creates value by coordinating outsidecontributors. This talk will discuss the economics underneath platforms to help you design innovative new business models, and anticipate when and why existing businesses need to shift or die. About the Professor: Ted Ladd is a professor of entrepreneurship at Hult, mainly on its San Francisco campus, where he teaches andresearches the economics and strategy of platforms. He founded led, or otherwise participated in seven platformstartups. Some succeeded wonderfully; some failed miserably. The most recent was acquired by Google to become the Wear OS software for smartwatches and the Internet of Things.


He holds a PhD from Case Western, an MBA from Wharton, an MA in international economics from Johns Hopkins, a BA from Cornell, and a certificate in horseshoeing. He and his wife live in Jackson Hole, Wyoming. Hear from Professor Ted Ladd giving a TEDx Talk titled: Success and Self-Confidence Through Rejection Register to reserve your place.